Conveniences
We Understand Your Time is Valuable
We are committed to making sure your visit to our office is as convenient and enjoyable as possible. Many of our services and programs focus on saving you time and effort. It is also important that you receive personalized attention, so that we can offer you faster and more comfortable dental visits.
Here are some of the ways we make it easy and more affordable for your family to get quality dental care.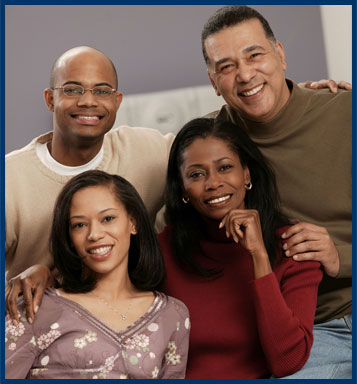 Treatment for Every Age in Your Family
Kids love to visit. No matter what your age, we focus on the unique dentistry you require. We are also sensitive to the needs of our oldest patients.
Same-Day Emergency Care
No one wants to face a dental emergency. But if you do experience one, we are normally able to see you the same day to ease any discomfort.
Convenient Location
You won't encounter traffic hassles and will find plenty of parking for your visit! We are located in a professional medical setting at East Windsor Medical Commons on Princeton-Hightstown Road.
Convenient Hours
We are pleased to offer evening and Saturday appointments to accommodate the busy schedules of our patients.
Amenities
To make your visit more enjoyable, we offer free WiFi internet and The Dental Couch Potato™! Our overhead multimedia display system allows you to watch TV, videos, or movies during your appointment. You can also view images of your teeth, to understand any treatment options.
New Patient Forms
Complete these at your own pace in the comfort of your home, saving time and ensuring you didn't forget anything important.
Financial Options
We offer several ways to pay for your care. If you have dental insurance, we'll help you file for the maximum benefits. For your portion of the payment, we accept all major credit cards and offer an interest-free payment plan. If you don't have insurance, ask about our in-house dental savings plan.
We work to provide you with efficient, convenient dental visits. Call us today at (609) 448-7100 to see what we mean.